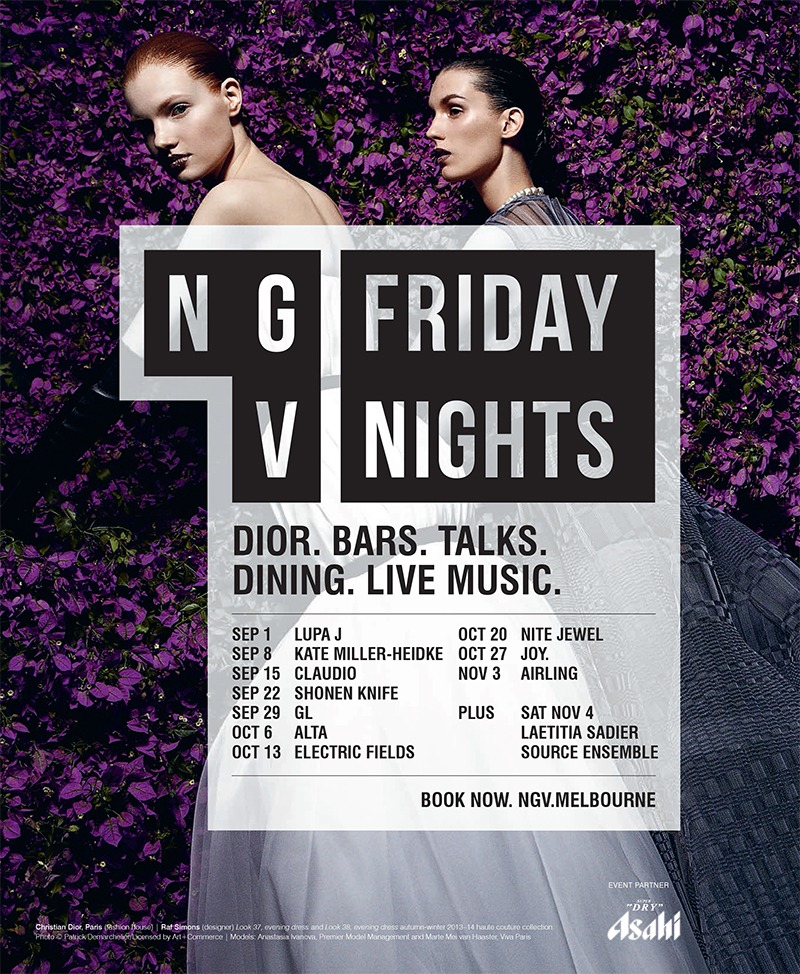 With the NGV's Dior exhibition opening Saturday 26 August featuring music guests Kimbra and Yolanda Be Cool – the following week steps straight into the Friday Nights with Consume once again collaborating with the NGV to put together this series musical lineup…
SHONEN KNIFE, NITE JEWEL, KATE MILLER-HEIDKE AND LAETITIA SADIER HEADLINE NGV FRIDAY NIGHTS
Pioneers of Japanese pop rock Shonen Knife, Los Angeles-based electro-R&B musician Nite Jewel and multi-platinum Australian singer-songwriter Kate Miller-Heidke will headline the spring season of NGV Friday Nights. The season culminates in a special Saturday night performance by Laetitia Sadier Source Ensemble (UK/France), the most recent collaboration led by Sadier, a founding member of Stereolab.
NGV Friday Nights continues to offer its popular combination of live music, DJ sets, dining and bars, with after-hours access to the world premiere exhibition The House of Dior: Seventy Years of Haute Couture.
Musicians performing include nineteen-year-old classically trained violinist and electronic artist Lupa J; France-based Australian producer, composer, vocalist and visual artist Claudio; electronic throwback beat duo GL; and breakout Melbourne pair ALTA. Joining them on the line-up are Adelaide band Electric Fields with their blend of modern electric-soul music and ancient Indigenous culture; ethereal electronic beat-maker JOY. and Brisbane indie pop artist Airling.
Tony Ellwood, Director, NGV, said, 'This season of NGV Friday Nights combines an eclectic and inventive musical line-up with the world exclusive exhibition The House of Dior: Seventy Years of Haute Couture.'
NGV FRIDAY NIGHTS Dior.
FRI 1 SEPT – LUPA J  plus DJ: Infinity Blade
FRI 8 SEPT – KATE MILLER-HEIDKE  plus DJ: Breaking and Entering DJs
FRI 15 SEPT – CLAUDIO  plus DJ: Infinity Blade
FRI 22 SEPT – SHONEN KNIFE (Japan)  plus DJ People
FRI 29 SEPT – GL   plus DJ: Jaala (DJ set)
FRI 6 OCT – ALTA  plus DJ: Sampology (DJ set)
FRI 13 OCT – ELECTRIC FIELDS  plus DJ: Matt Doll 
FRI 20 OCT – NITE JEWEL (USA)  plus DJ: Planete (DJ set)
FRI 27 OCT – JOY.  plus DJ: Matt Doll 
FRI 3 NOV – AIRLING  plus DJ Principal Blackman
and closing night…
SAT 4 NOV – LAETITIA SADIER SOURCE ENSEMBLE (UK/France) 
plus DJ: Breaking and Entering DJs
Tickets and info here: www.ngv.vic.gov.au/program-series/friday-nights
www.ngv.vic.gov.au/exhibition/the-house-of-dior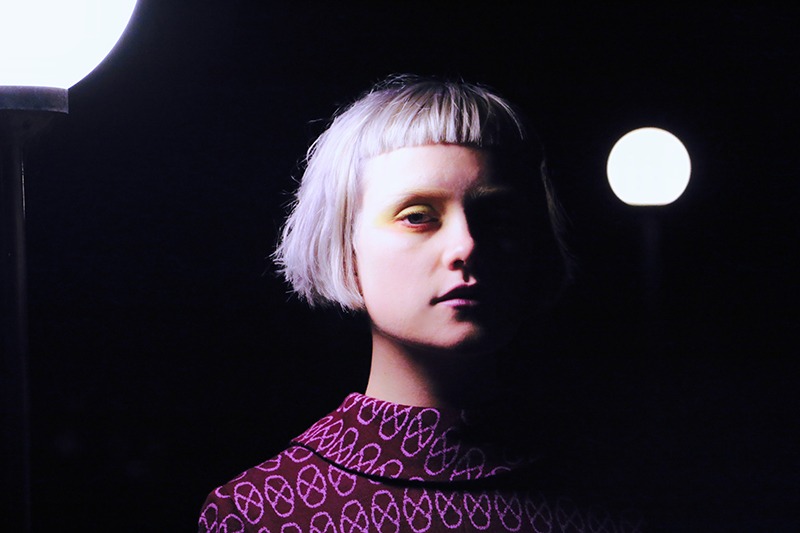 Lupa J
In her short career, Lupa J has released two EP's, The Seed and My Right Name and curated the Remix EP for My Right Name. She attracted the attention of international music tastemakers when at the age of 15 she posted her first three songs on Soundcloud. Triple J nominated her as finalist for an unprecedented two years running in their Unearthed High competitions of 2014 and 2015 and whilst completing her final year of school she released four cult singles which saw her championed internationally by the likes of Stereogum, I-D Magazine and Rookie. Lupa J is currently putting the finishing touches on a stunning new EP which will be released in stages from August through to October this year.  www.facebook.com/lupajmusic  lupajmusic.bandcamp.com/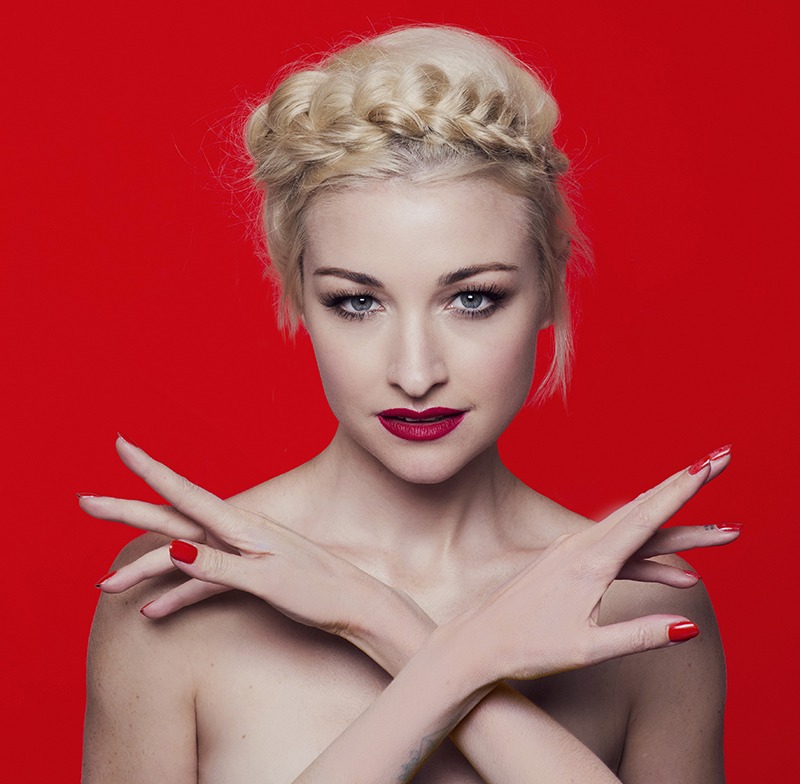 Kate Miller-Heidke
Kate Miller-Heidke is an award-winning singer-songwriter who traverses the worlds of contemporary pop, folk and opera. She has released four albums in Australia, achieving multi-platinum status and appearing in the top 10 album and singles charts numerous times. Her latest album O Vertigo! debuted at number 4 on the Australian album charts, broke Australian crowdfunding records and was nominated for an ARIA award. Trained as a classical singer at the Queensland Conservatorium, Kate has appeared at the Metropolitan Opera in New York and has performed several roles for the English National Opera. Her debut opera as a composer,The Rabbits (based on the book by Shaun Tan and John Marsden), was commissioned by Opera Australia and premiered at the Perth Festival in February 2015, followed by sold out seasons in Melbourne, Sydney and Brisbane. With her collaborator Keir Nuttall, she is currently writing the music and lyrics to Muriel's Wedding: The Musical, set to premiere at the Sydney Theatre Company in November 2017.  https://www.katemillerheidke.com/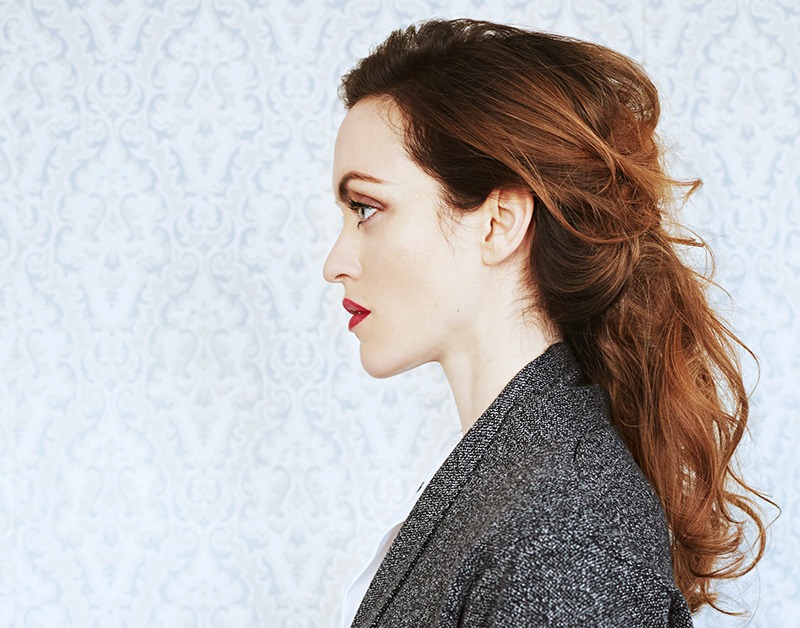 Claudio
Claudio is a Paris-based composer, producer and vocalist originating from Perth. Known for her solo work as an electronic artist, Claudio creates and produces lush and often entirely orchestrated tracks in real-time. Claudio's interpretation of the track Hey Yasurpassed 2 million online views, using just synth, voice, APC and Push.  www.facebook.com/Rachel.Claudio.Official/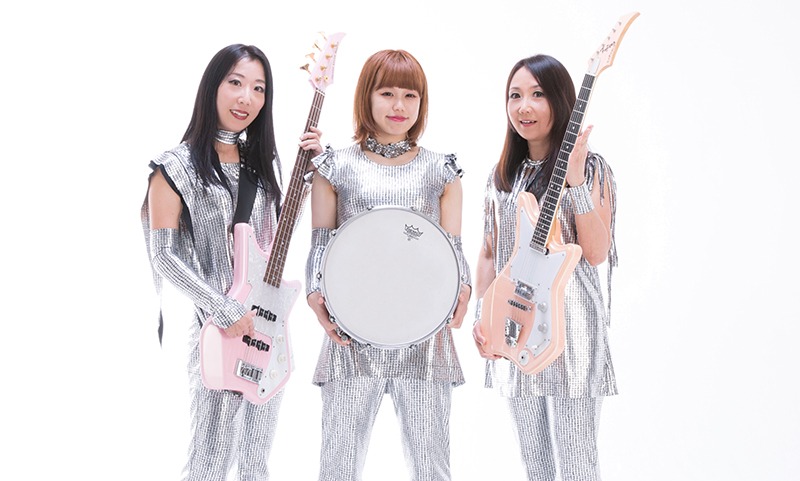 Shonen Knife
Since their humble DIY beginnings in late 1981, Japan's Shonen Knife have secured their place as pioneers of Japanese pop-punk music and culture. The rock and roll dreams of three girls blossomed into a reality and continued with their 22nd album Adventure, described as "passing through the 70's, born of influences such as Black Sabbath, Thin Lizzy, Judas Priest and The Ramones with a touch of The Supremes," all presented through the lens of Shonen Knife's charismatic pop, sunshine filled fantasy world.  www.shonenknife.net   www.facebook.com/ShonenKnifeOfficial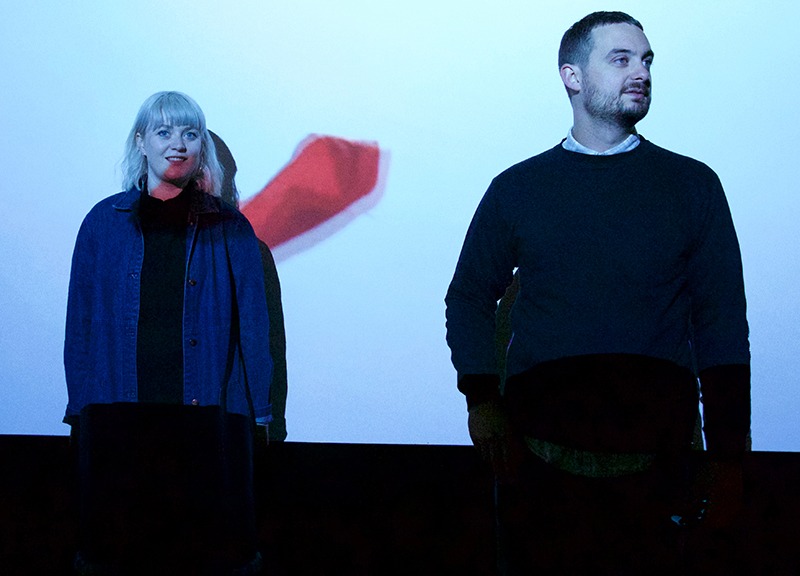 GL 
GL are Melbourne duo Ella Thompson and Graeme Pogson, who together create a contemporary spin on classic disco, funk, boogie, soul and electronic pop. Supporting Chet Faker on his largest national headline tour, with sets at Splendour In The Grass, St Jerome's Laneway Festival and Meredith Music Festival, GL'a songwriting is inviting, stylish and danceable.  www.facebook.com/GLbeat/   www.soundcloud.com/glband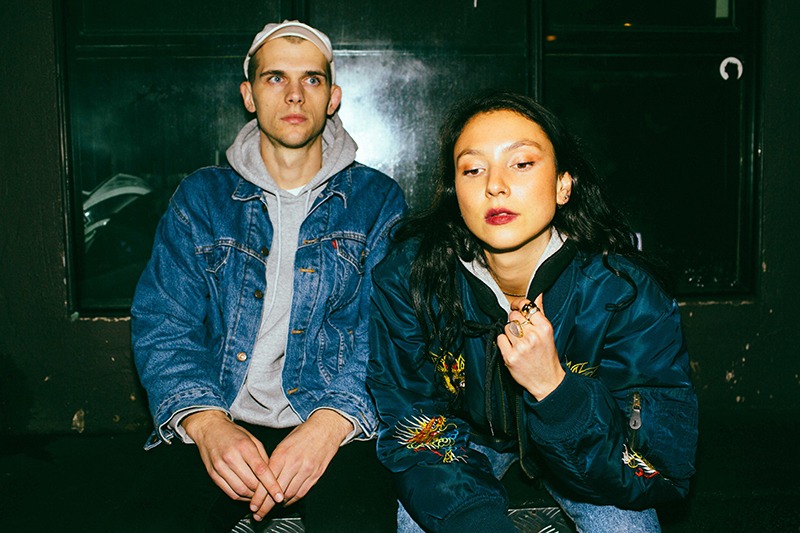 ALTA 
ALTA burst into the Melbourne underground music scene in 2012 with their EP Stay Awhile and followed up with a sold-out EP launch at the Toff in Melbourne. ALTA command attention and the dance floor, inviting you into their shared world.  wearealta.com/   www.facebook.com/wearealta
Electric Fields
Electric Fields brings together music producer and composer Michael Ross, with Zaachariaha Fielding, whose rare and beautiful voice has been described as 'taking soul to the stratosphere'. Co-creating music and delivering a memorable live performance, Electric Fields bring beauty and power to the stage. Often featuring Zaachariaha's traditional language of the Anangu Pitjantjatjara Yankunytjatjara people, Electric Fields music ranges from soulful pop to epic-scale electronic works and intimate story-songs.  soundcloud.com/electric-fields-412064066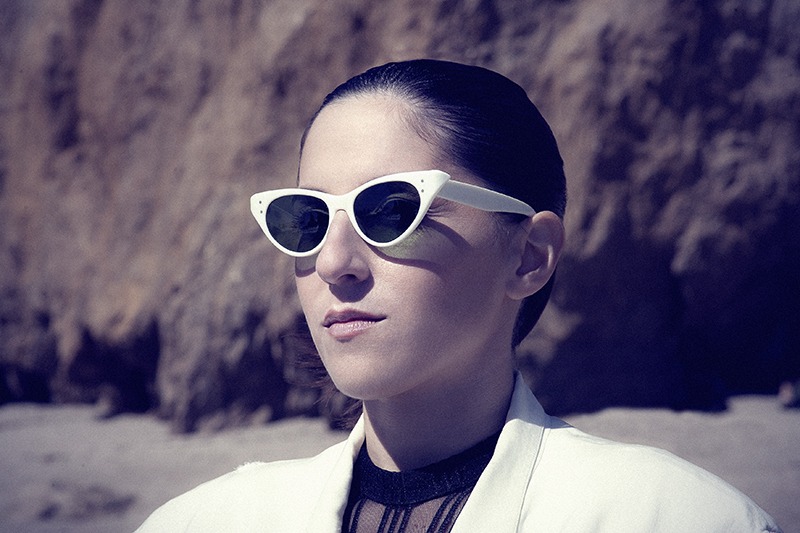 Nite Jewel
Los Angeles electro-R&B luminary Ramona Gonzalez — aka Nite Jewel — returns to Australia as a duo, hot on the heels of her critically acclaimed new album Real High. Nite Jewel has released a B-sides collection, Real Low, the 2016 album Liquid Cool, a limited edition 12" for Italians Do It Better, and two collaborative EPs (one with Bay Area rapper/producer Droop-E as AMTHST). Nite Jewel has also collaborated with Dam-Funk, Omar-S, Julia Holter, Sean Nicholas Savage, Samantha Urbani, Zoë Kravitz and many others. Her latest collaboration with Dam-Funk (as Nite Funk) was named Best New Music on Pitchfork. With Real High, Ramona Gonzalez reflects the increasing challenges of hyper-modern society, in particular with respect to selfhood. Recorded over the course of four years in Los Angeles with the help of Cole  M.G.N., these songs of love and nostalgia range from expansive balladry to dance-floor hits.  http://www.nitejewel.com/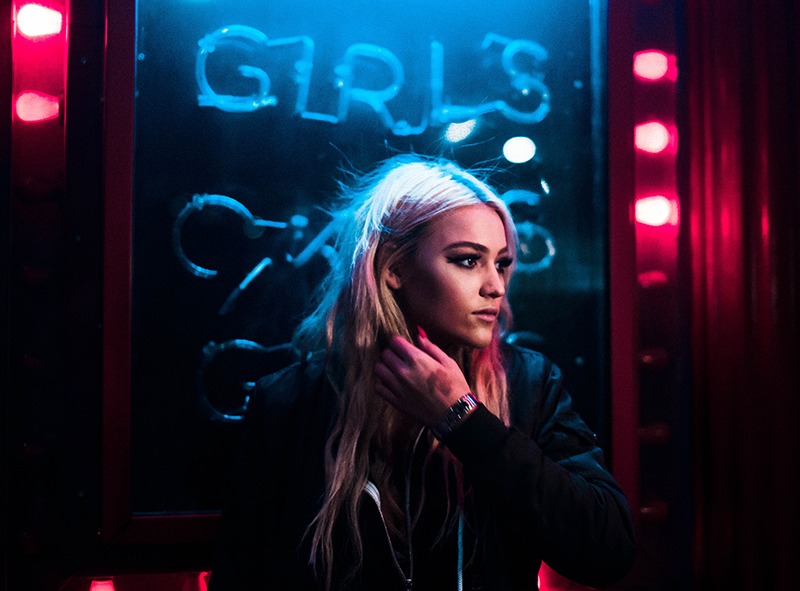 JOY. 
With new music on its way JOY. is ready to set 2017 alight, following on from the 2016 release of single Like Home, her self-released mixtape, along with tours with Raury and James Bay and performances at the national Listen Out Festival and Curveball as part of Vivid Sydney. In 2015 her Ode EP reached number 1 on the iTunes electronic charts, along with a sold out national tour. Zane Lowe of Beats 1 Radio highlighted JOY. as one to watch at the Beats Sound Symposium and she was included on the Australian Spotify Spotlight for 2016 list.  www.facebook.com/joymusic/   https://soundcloud.com/joy-aus
Airling
Airling (Hannah Shepherd) is fast becoming one of the most talked about young artists in the Australian music industry with her own twist on pop music. In her first 18 months, Airline released her debut EP Love Gracefully, a successful track Forces, co-writing with Japanese Wallpaper and featuring her own vocals, and graced the stage across many of the major music festivals and venues in Australia, such as Laneway, Splendour in the Grass, Falls Festival The Opera House, and The Forum. Now she releases her bare-all, soulful pop debut album Hard to Sleep, Easy to Dream.  airling.net    www.facebook.com/airling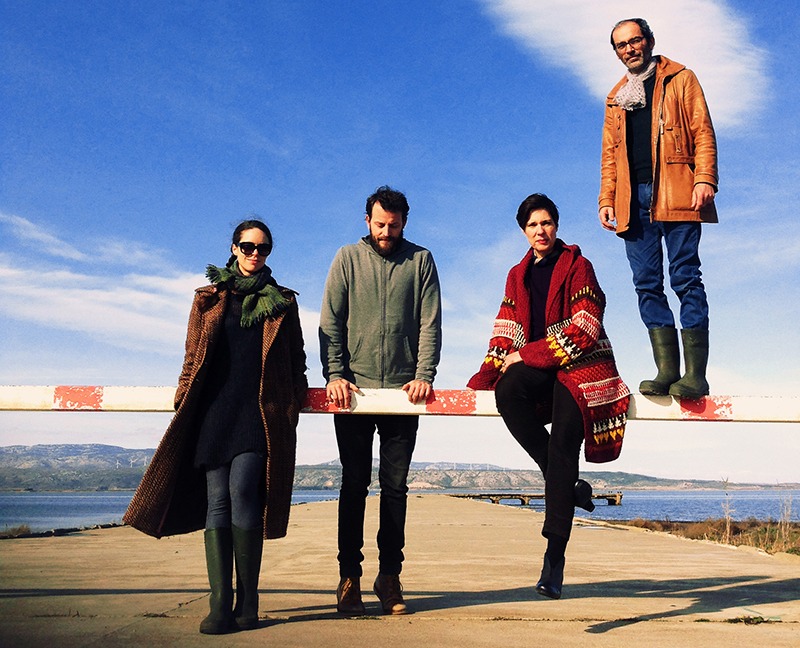 Laetitia Sadier Source Ensemble
Laetitia Sadier is an artist, performer and musician with a career spanning 25 years. In 1990 she formed Stereolab with Tim Gane, receiving critical acclaim for albums such as Transient Random Noise Bursts with Announcements (1993), Mars Audiac Quintet(1995) and Emperor Tomato Ketchup (1996). Other collaborations include Blur, Luna, the High Llamas, Mouse on Mars and Tyler, the Creator. Sadier's first solo album The Trip was released in 2010, with albums Silencio and Something Shines following in 2012 and 2014 respectively. The recently released project 'Laetitia Sadier Source Ensemble: Find Me Finding You' is touring throughout 2017.  https://laetitiasadier.bandcamp.com
DJs
Breaking and Entering
Lauren Taylor and Simon Winkler of Breaking and Entering DJs are always listening for the new and the next. Known for their genre-spanning selections, and ability to play exactly the right track at the right time, Lauren and Simon are regular performers at music festivals, arts events, clubs and band rooms. 
Infinity Blade
Based in Melbourne, Infinity Blade (Kish Lal) blends R&B favourites, rare house gems and rap hits that brings contemporary pop to new and exciting heights. Her sets at Paradise Festival and Sugar Mountain Festival in 2016 consolidated Kish as one of the most exciting emerging DJs in Australia. Kish's passion for pop culture, hip hop and fashion also reflects in her work as a music journalist for publications like Acclaim, Thump & Noisey. She hosts 'Club 1 Angels' – a podcast focused on club music and the latest hottest tracks.
DJ Principal Blackman
Guy Blackman, one of Chapter Music's two record-label founders, moonlights as DJ Principal Blackman. He can be found in sophisticated Melbourne bars and restaurants around dinnertime, playing '70s European pre-disco, '80s offcuts, neglected Australian post-punk curios and much more.
Matt Doll 
Matt Doll is a singer and songwriter with bands The Mavis's, VIDEO VIDEO and The Blow Waves. The creator and DJ of Fitzroy's popular queer night Honcho Disko, Matt Doll is known for fun, melodic, dance vibes, mixing disco, electronic, house, new wave and beyond.
Planéte (DJ set)
Operating under the radar for the past few years, Planéte is one of Australian electronic music's best kept secrets. The producer and musician recently returned with his new single 'Guided By Flux' – a 7-minute odyssey showcases this unique artist's talent in creating intelligent house music. Look forward to experiencing a DJ set for Friday Nights at Dior.
Sampology (DJ set)
Innovative producer Sam Poggioli is Sampology. Often touted as a pioneer of Audio Visual performance, Sampology has toured the world extensively from India to Germany to China to North America and his home country Australia playing numerous theatres, venues and arts and music festivals. Look into the future of sound and tune-in to Sampology for a DJ set as part of Friday Nights at Dior.
Jaala (DJ set)
In the songs of the Melbourne, Australia, band Jaala, different realities are allowed to coexist, the push-and-pull as evident in frontwoman and songwriter Cosima Jaala's textured voice as in the group's erratic style. On Jaala's most recent single "Junior Spirit," an early taste of Jaala's in-progress second album, she attempts and fails to leave someone. Look into the future of sound and tune-in to Jaala for a DJ set as part of Friday Nights at Dior.
DJ People
DJ People are lovers. Of good music, good times, and each other. The pair, made up of Ben O'Connor and Guy Blackman, operate deep in the eye of the storm of Melbourne's music scene, releasing records for 25 years (!) on their label Chapter Music. They've DJed at every Meredith Music Festival since 2009, and have supported Phoenix, Robert Forster and many more. They traverse all styles and genres in search of the unexpected and the sublime.