THE COMMUNITY CHEST – lead the way with a good HANDSHAKE 
HANDSHAKE – latest track in a series of singles from the Perth band – featuring post production by Andy Ramsay from Stereolab. Handshake was born from a family jam, then planned, mapped and scrapped. Handshake developed into a tour de force production of layered synths and multi-tracked percussion almost unlike any other track the band has produced. Lyrically, Handshake uses the electronic "handshake" generated by early computerised communication systems as a metaphor for fleeting relationships, once close, now separated.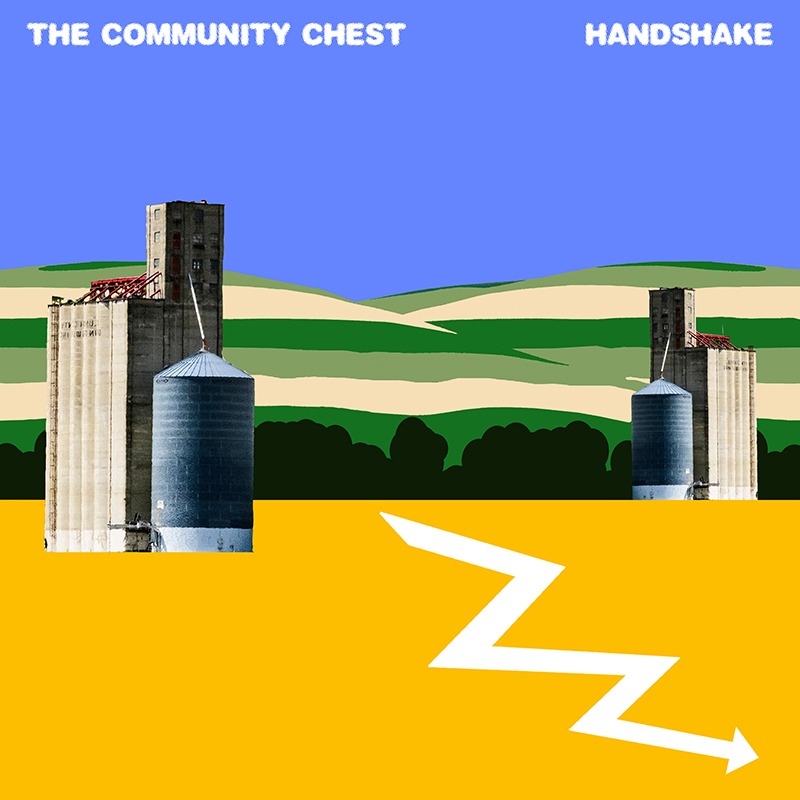 The Community Chest are a synth-driven indie rock/ avant-pop band from Australia formed in 2011. Their last two singles "Reflections Through Corrugations" (2019) and "In My Dreams" (2020) placed 71 and 24 respectively in the top 100 most played songs on RTRFM. Western Oz radio placed "In My Dreams" at No.1 for 2020." What will a three and a half minute "Handshake" accomplish?
SAT 1 MAY
THE 21st AMENDMENT Perth
11/663 Newcastle Street Leederville, WA 6007
THE COMMUNITY CHEST
plus DIDION'S BIBLE
new single "Handshake" at The 21st Amendment in Leederville on May 1st. As well as the single, they will also be launching for one night only a custom Hazy Handshake IPA beer on tap! Along for the ride are party punks Didion's Bible.
Facebook Event: https://www.facebook.com/events/454309762494270/
Ticket Link: https://igloo.bandcamp.com/merch/ticket-for-the-community-chest-handshake-single-launch-may-1-2021-including-free-download-of-handshake
THE COMMUNITY CHEST single HANDSHAKE available FRI 16 APRIL from here and all digital/streaming outlets:https://igloo.bandcamp.com/